Užasni uslovi u porodilištima na Balkanu
Vrijeme je da pričamo o uslovima u državnim porodilištima u Crnoj Gori, Srbiji i Bosni i Hercegovini.
Lavina komentara ovoga puta je počela od Instagram profila @kriticki na kojem su žene slale slike i priče o porođaju i uslovima u porodilištu. Počevši od nasilja na porođaju, nehumanog tretmana osoblja, nepoštovanja privatnosti žena, pa nadalje govoreći o hrani koju porodilje dobijaju, nehigijeni prostora u kojem borave i neljubaznom osoblju, zastrašujuće su priče žena koje se porađaju u državnim bolnicama.
Iako je 21. vijek mnoge prakse i uslovi u porodilištima na Balkanu nisu se mijenjali već godinama o čemu svjedoče priče mnogobrojnih žena koje ovih dana hrabro dijele svoja iskustva. Prenosimo neka od njih: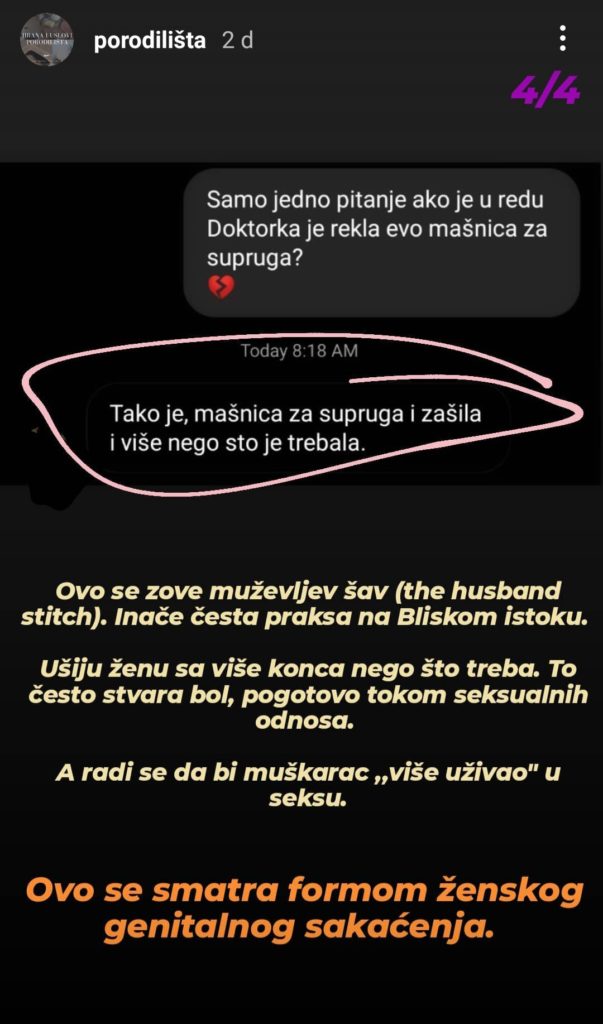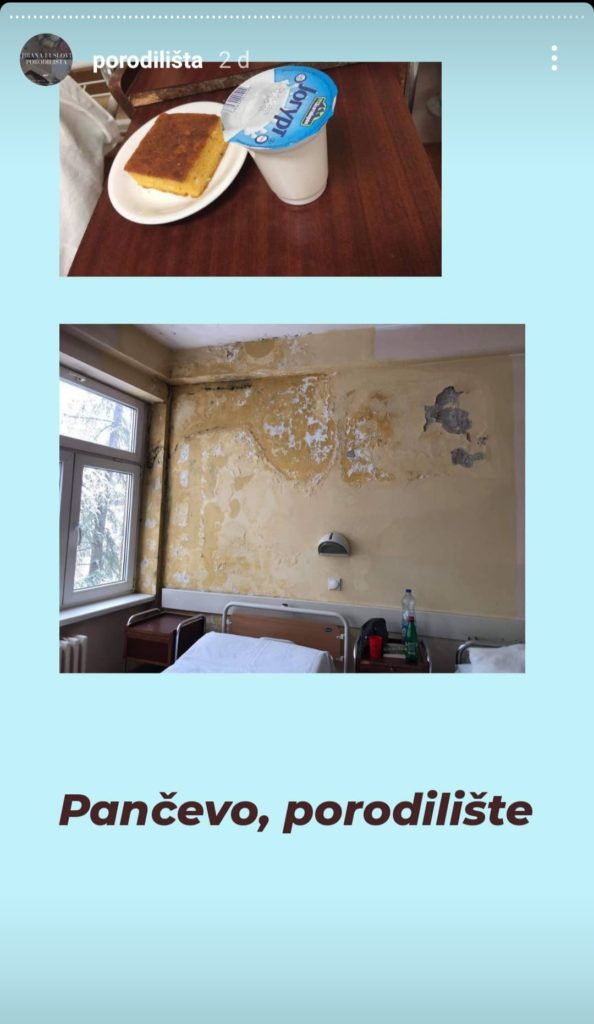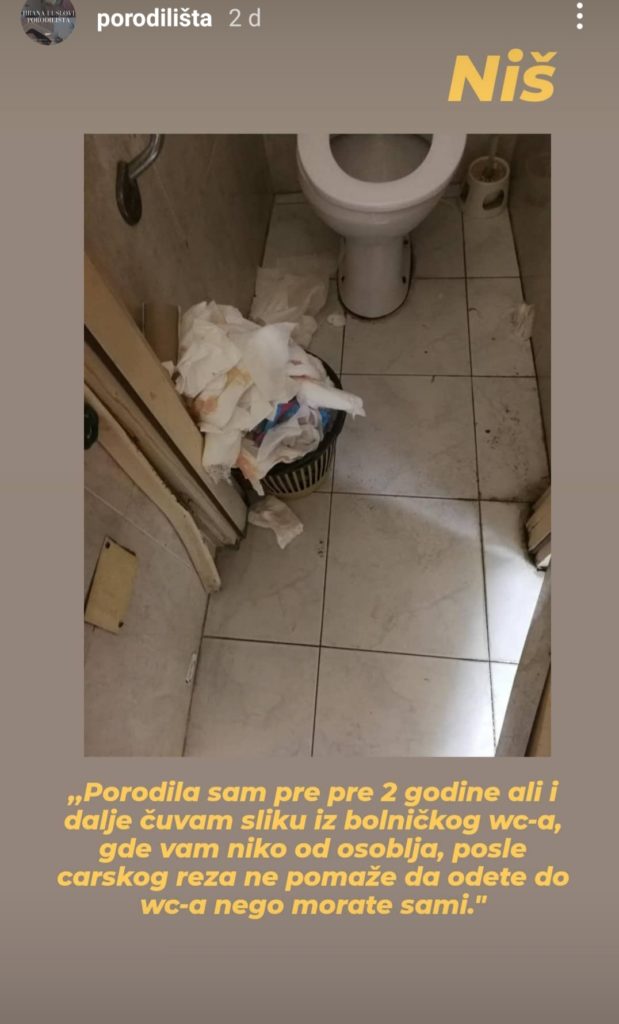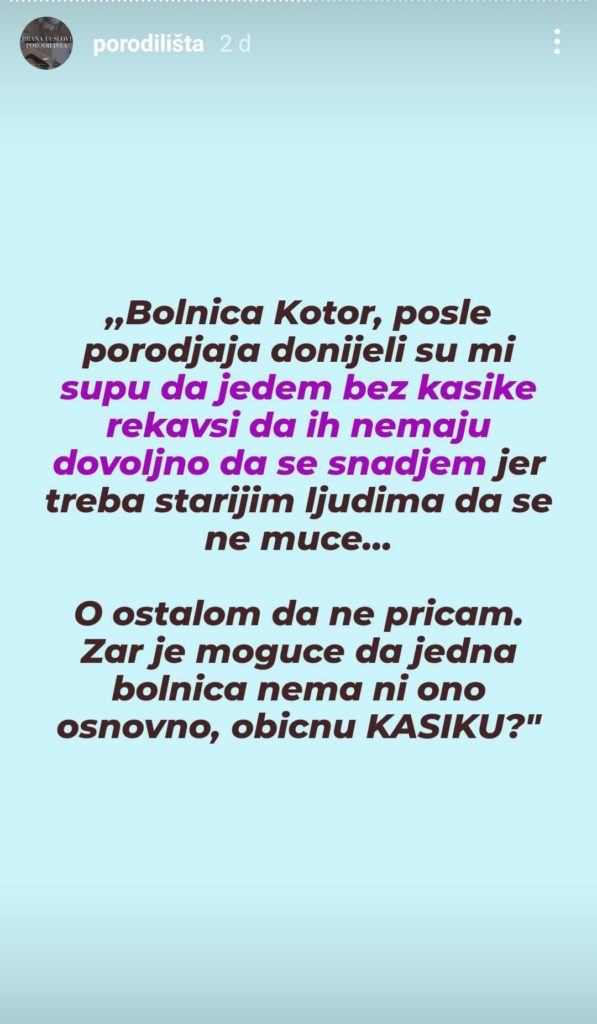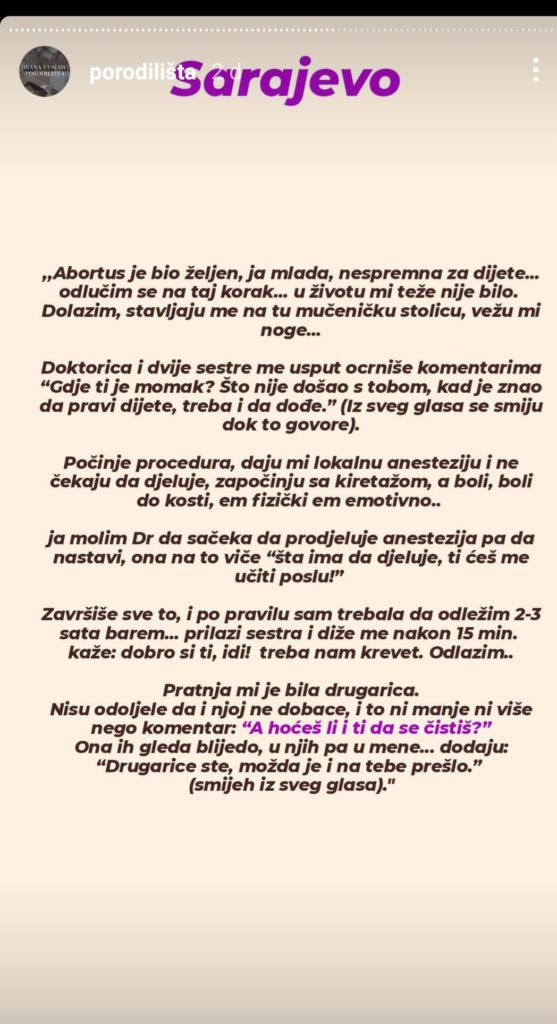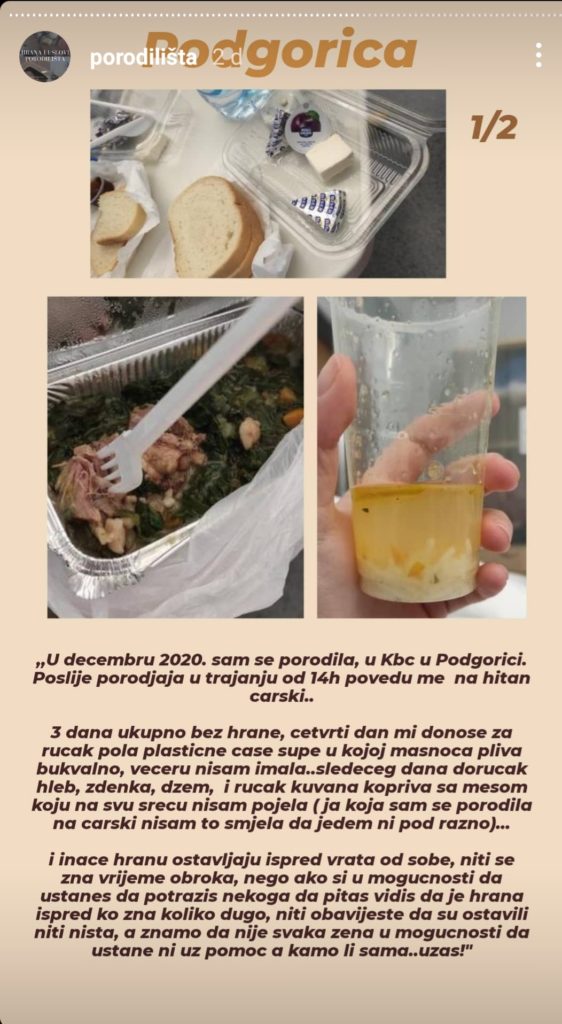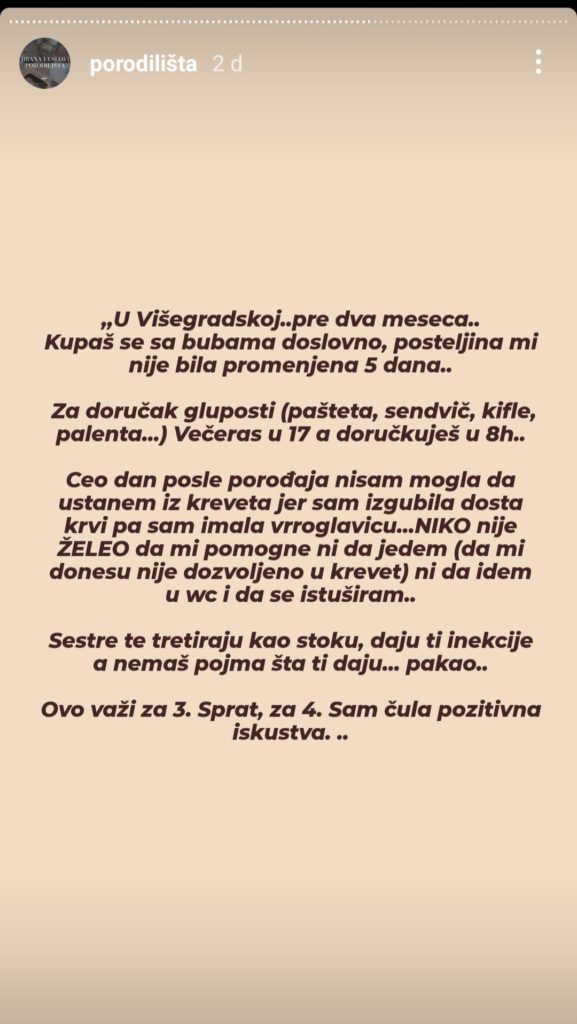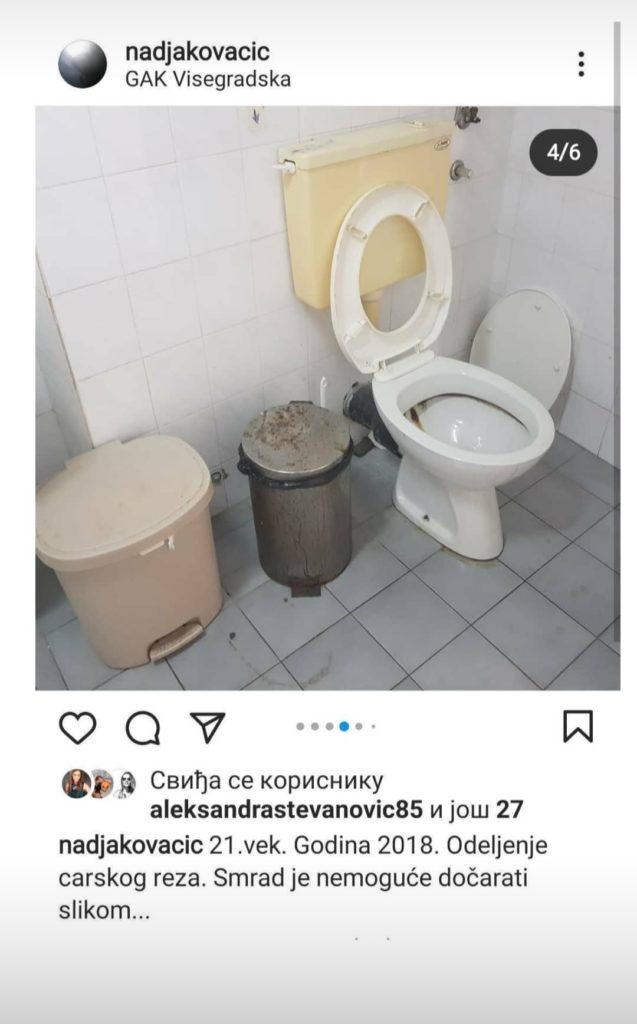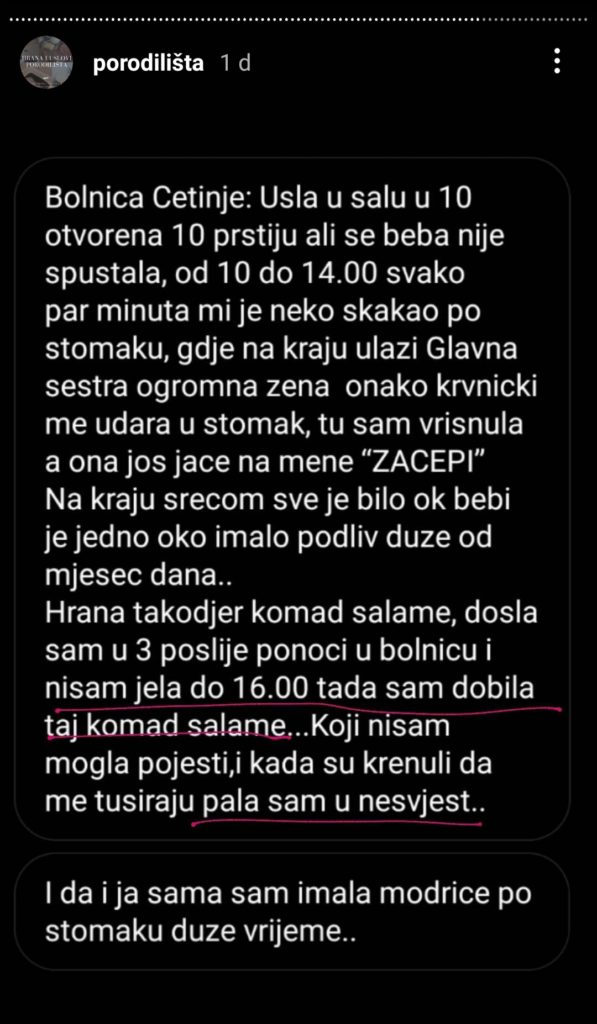 Javile su se i žene koje imaju pozitivna iskustva sa porođaja i pohvale za osoblje i hranu. Međutim, iako bi ova iskustva trebala da budu standardna,  sudeći po velikom broju ispovjesti, ona to definitivno nisu.
Svaka žena ima pravo na pristojne uslove i human tretman u bolnici i porodilištima. To je ne čini razmaženom, bezobraznom, neurednom ili nekulturnom. 
Samo zato što su uslovi loši godinama unazad ne znači da ne treba da zahtijevamo njihovu promjenu. Moramo nastaviti da pričamo o nasilju na porođaju, lošim uslovima u porodilištima, neodgovarajućem tretmanu medicinskog osoblja kao i nedostatku razumijevanja i empatije za trudnice i porodilje.
Zato vas pozivamo da podignete glas, podržite i podijelite vašu priču, priče vaše majke, sestre, drugarice, poznanice ili čak strankinje. Zajedno ćemo glasno ukazati na problem i zahtijevati institucionalnu promjenu!